Terrazzo – an unremembered composite material traditionally featuring a mixture of cement base and ground minerals, which is coming back as revival in contemporary home interior design.
The history of terrazzo was traced back to the 15th century in Italy, where the workers fully utilized the left-over pieces of marble floors. They reused them in their homes or neighborhood to pave their roads and indoor spaces.
From Floors to Furniture Pieces
Earlier terrazzo was mainly used for floors and stairs. Nowadays, the transition of this material is vastly expanding to find its spot on walls, countertops, backsplash and even furniture. Shiro Kuramata, a Japanese designer for his prominent art piece- Nara Table has inspired others a lot with his own invented terrazzo material, which he named it as "Star Piece".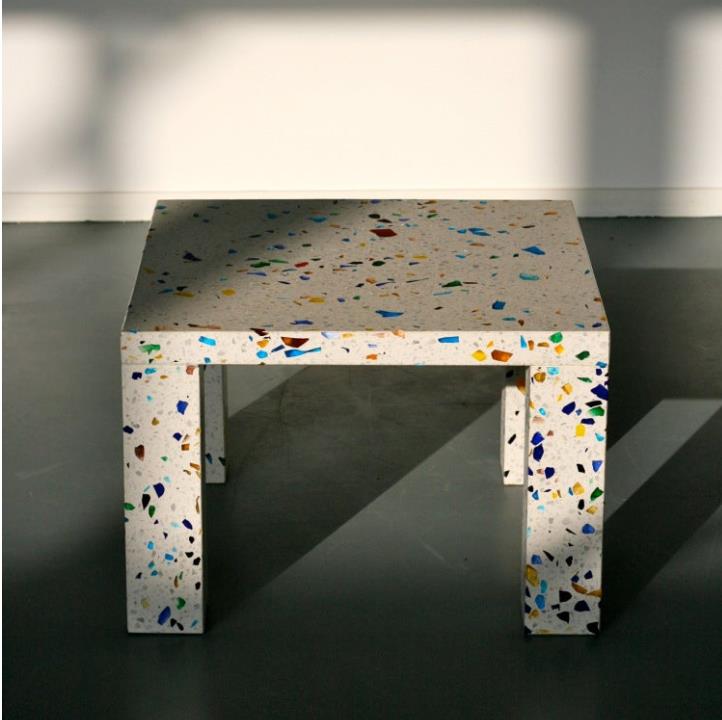 Unlike traditional marble chip terrazzo, Star Piece contains fragments of broken glass, which are set in a synthetic-concrete substrate before they are polished down to a silky smoothness.
How is Terazzo used in contemporary home interior design?
In modern interior design the material is used in unexpected combinations and the outcome is surprisingly amazing! For terrazzo, it is used as flooring, fixtures, home accessories, kitchen backsplash, accent walls, etc.
Terrazzo, with its aesthetic characteristics, is used in bold color alongside original interior designs, depending on creative ways to be paired up. Being an ubiquitous material, terrazzo can be applied in a variety of styles, such as Mediterranean, Modern, Art Nouveau, Minimalist, Hi-Tech, Eco, etc.
Terrazzo in Kitchen
In spite of the fact that terrazzo was originally used as floor and staircase material, it is also a good option to be used as countertops and backsplash. Owners are given more color choices in choosing terrazzo countertops, whether they want to go for subtle or bold as well as the traditional with small pieces or chunkier, which has made up the current trend. Countertops decorated with terrazzo patterns look extremely interesting and they naturally fit into almost any interior style.
The level of design flexibility allows owners or designers to choose any terrazzo mix design by picking any matrix color and various terrazzo aggregates when choosing a counter or bar top. The beauty and unique appearance of installing terrazzo countertop makes itself more individualistic as there is not only one solid color throughout the material, it can look elegant in a variety of different settings.
While terrazzo has historic roots and has been used as far back as neolithic times in Asia, it is associated both with mid-century modern design and contemporary styles.
Terrazzo in Living Room and Bedroom
Terrazzo is a popular material for both living room and bedroom users. Terrazzo can be used as an accent or to blend harmoniously with elements into the overall design concept, creating an ideal space that is comfortable. The material mixed well with glass, wood or concrete and aged very well over time. Noble materials and refined fabrics can be blended with terrazzo too to create an elegant and stylish effect.
Terrazzo in bathroom
One of the advantages of using terrazzo in the bathroom is water resistance and resistance to mold and mildew. Its strength becomes the ideal finishing option to cover the floors or walls, in turn making it a gorgeous art piece.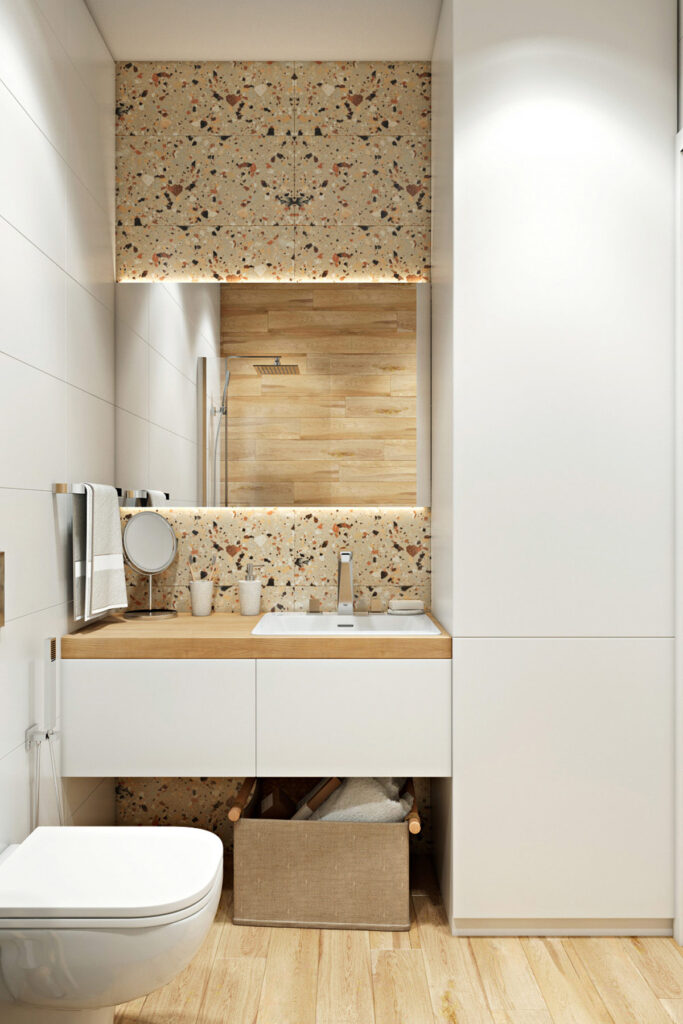 Case study: Marmoreal by Max Lamb
Here are some perfect example of implementing Terrazzo into different design, in both residential and commercial usage spaces.